Google this week opened its sixth Asia Pacific (APAC) region in Hong Kong, promising faster access to businesses both in Hong Kong and neighboring countries in Southeast Asia. The region was first promised in November 2017.
The opening was announced by Kirill Tropin, a manager at Google Cloud in a blog entry: "Our Hong Kong region is officially open for business. This new region – our eighteenth overall – will give both local and large multinational companies doing business in Hong Kong and Southeast Asia faster access to their data and applications."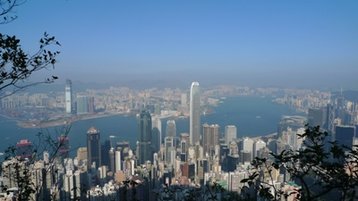 High availability
The Hong Kong GCP region is known as "asia-east2" and has three availability zones to let customers distribute their workloads and storage for a higher level of availability
Tropin noted that Google Cloud has expanded the number of Google Cloud Platform (GCP) regions in APAC from three to six over the last 18 months. According to him, the applications in the new region can improve latency for end users in Hong Kong by up to 14ms, while customers in Vietnam and the Philippines will also benefit from a 25 to 30 percent improvement in latency.
Like the other top cloud providers, Google has been steadily growing its presence and beefing up existing facilities in the Asia Pacific. In August, the cloud giant announced that it is building its third data center in Singapore as part of its plans to scale up capacity to meet increasing demand for its services in the region.
In the same blog, Tropin also offered additional information about Google's upcoming GCP region in Indonesia, which was first mentioned last month. The Indonesia GCP region will be in Jakarta and be launched in 2020, he said. Notably, Tropin also revealed that the Jakarta region will be designed for high availability with three availability zones.